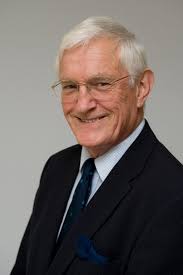 By Michael Grey*
You might think that insurers would have been more vocal about the risks they are taking on with bigger car carriers carrying apparently ever more "problematic" (here is my chance to employ a fashionable word) cargoes which cause a lot of grief. It took five days to extinguish the inferno which recently engulfed the vehicle decks aboard Grimaldi's con-ro Grande Costa d'Avorio at Port Newark, New Jersey. Worse still, two firefighters lost their lives as they raced aboard the ship, alongside in Port Newark after the emergency had been declared, when fire broke out as the vessel was completing her loading of new and used vehicles.

It was emphasised that electric cars were not involved in this fire, which broke out on deck 10 in the vehicle-carrying superstructure of the vessel abaft the bridge. It rapidly spread to the two decks above it, burning with great ferocity and producing a great deal of smoke. Before it was brought under control, fireboats and shore side pumps were employed and the ship had taken on a list. But it is clear that the cost of this conflagration will be huge, with much of the rolling cargo destroyed and damaged along with the ship itself.

While the shipping industry has been spending a great deal of time worrying about fires in containers, it might be argued that similar efforts should be made to confront the known risks of carrying vehicles en masse after so many serious losses. It would also seem that while the carriage of new vehicles is not always trouble free, by far the greater risks are run when used, or even damaged units are carried.
With some fuel in their tanks and batteries connected in every unit, any fire in a cardeck has the potential to take out the whole ship, and the risks are well understood. But while the quality control in the terminal focuses on new cars, that surrounding used vehicles may not be of such a quality, other than cursory checks to ascertain that a car is not dropping oil.

The highest risks of all, according to the US Coast Guard, which has become increasingly concerned with these regular fire outbreaks, is with the trade in old and damaged vehicles which rather than being scrapped locally, are shipped from developed to developing nations, where they might be repaired or broken down for spares. These potentially dangerous wrecks may have their batteries connected, they may be driven aboard or towed, but have sparked (literally) a number of emergencies. And while the advice from the authorities is sensible and precautionary, in ensuring such cargoes are properly inspected on the terminal prior to being loaded, with batteries disconnected and close attention to any leaks, the whole ethos of a car carrier is on speed and uninterrupted activity.

It might be suggested that this trade perhaps ought to be discouraged, with the looming image of thousands of elderly or damaged EVs turning up for shipment as the automotive business electrifies. But you can put money on its continuation, which leaves the carriers holding the baby with mitigating measures. Better training for crews, more supervision in the terminals, perhaps even slowing down the frantic pace of cargo handling, tighter regulation of what happened to time-expired or damaged vehicles – all are indicated, but will it make any difference?

If you are going to break down, that famous law will almost guarantee that it will be in the most embarrassing situation. The image earlier this month of the big Cobelfret ro-ro Mazarine lying aground practically alongside the dreaded Wolf Rock off Cornwall, will be one that will remain in the memory. The Wolf is one of the most remote of the rock lighthouses, which is often used to illustrate the terrible power of the sea, with photographs showing it almost vanishing under spray and green water in Atlantic storms.

Today it is automated, like all Trinity House aids to navigation, with a helipad above the lantern, but it was known to be a real hardship post for the light keepers, who might spend weeks waiting for relief while the storms raged. Thank goodness that while the tide might have been unkind to the disabled Mazarine, the weather did not show its uglier face and the ship was towed to safety.
(Photo from DVIDS)
*Michael Grey is former editor of Lloyd's List. This column is published with the kind permission of The Maritime Advocate.