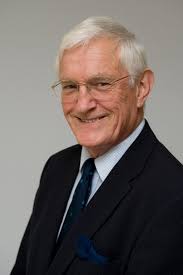 By Michael Grey*
There is not a great deal of reason to feel encouraged these days, after a 2022 which has seen so many things go badly wrong in the world. But one might be enthused by the signs of a more sympathetic attitude to the seafaring workforce, which has borne the brunt of so much during the miserable months, as the pandemic has raged around the globe.
There has, for a start, been some useful progress on the vexed problem of abandoned crews, something which has become something of a scandal, as the number of instances has grown steadily in recent years. It is something that rarely seems to reach the mainstream press; the ships tucked away in deserted parts of big ports or in remote anchorages, deteriorating beyond the hope of any further gainful employment, but with the crews clinging on to the ship upon which their unpaid wages might depend, when it is eventually sold. Debts increase, the lawyers argue, the certificates lapse, the crew becomes dependent on the goodness of volunteers and the welfare organizations, and the months pass.
In his Christmas letter, the secretary general of the Mission to Seafarers, the Revd. Canon Andrew Wright tells of a chaplain's visit to one of these abandoned seafarers who had been reunited with his family after 28 months stuck on one of these wretched ships. But he is just one of a worrying number of people left in limbo, after their ships had been arrested by creditors, or detained by regulators.
Just as an example, a few minutes before this was written I was reading about a crew of thirty Philippine seafarers marooned for several months on an abandoned livestock ship, stuck in the Australian port of Portland. The ship is to be auctioned, but as always, there remains huge doubts as to whether there will be enough left to pay the A$1m owed to the crew. It doesn't exactly appear to be a vessel with many prospects for a purchaser. The crew might be a little better off than some because of the jurisdiction – others around the world are stuck in truly awful places, where the law will prove to be of little assistance to wronged individuals. So, any progress by the ILO-IMO-SRI to mitigate the miserable uncertainty of abandoned crews is a bit of seasonal good cheer.
Addressing mental issues
There is also some reason to applaud the work that is being done by a number of agencies to give more prominence to what might be described as seafarers' "wellness" and welfare. In particular the recognition that seafarers are just like anyone ashore in their vulnerability to mental problems, which have been getting a lot of celebrity endorsements in recent times. It has been a long time coming, as attitudes to mental illness needed to experience something of an evolutionary change, but there are now many hopeful signs.
It took some determined work by committed individuals and organizations to shine a light on the incidence of mental breakdown and suicides of seafarers, something not exactly helped by the fragmented and inadequate methods of gathering data in an international workforce of a global industry. Seafarers, this itinerant, over-the-horizon workforce, had been expected to "just get on with it" as they always had been, even though their world was changing to smaller, often less cohesive crews, different attitudes to long tours along with the challenges of loneliness and a growing connectivity with their families that promised much, but often proved elusive or unaffordable.
There is a growing number of agencies that are providing practical help for troubled individuals, while senior officers and those who can influence crew welfare are now given useful information to recognize the first signs of stress. It is a good start.
Christmas, far from one's family, really can be a "challenging time," writes the CEO of Mental Health Support Solutions MHSS, which was established to provide support to mariners. It is, Jannik Grothues observes, "a time of year when people are more likely to feel undervalued" and he urges maritime employers to put additional effort into supporting their seagoing employees. He offers some suggestions for making the season rather more pleasant for those far from home, and you wouldn't argue with any of them. We shouldn't just think of it as "just another day", even if it is!
There are plenty of good employers of seafarers who recognize that the promotion of wellness among a happier workforce represents a good investment, which will head off manning crises and promoting recruitment and retention. Some of the big ship managers have been exemplars in this sort of work, and as hard-nosed companies operating in a highly competitive market, they know it pays dividends. If employees, ashore or afloat, feel that they are valued, rather than being treated as assets to be "sweated", (to use a disgusting business college inspired term) it really makes a difference.
Let us hope that happiness afloat increases as we launch into the new year, and all the very best from this correspondent, for 2023. (Dreamstime photo)
*Michael Grey is former editor of Lloyd's List. This opinion column is published with the kind permission of The Maritime Advocate.