By Michael Grey*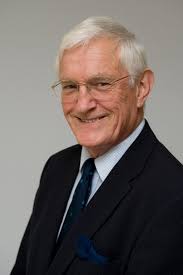 There will be few seafarers today who sail off to the Gulf of Guinea with a light heart and cheerful demeanour, any more than they did a couple of hundred years ago, when disease was endemic along its shores. It is a different sort of blight today, with the depredations of kidnap gangs from the Niger Delta inflicting a miserable sort of existence on those aboard every merchant ship entering these waters.
People go to sea to make an honest living in an essential trade and don't expect to be dragged from their ships by violent, heavily armed gangs, subsequently to be held ashore in frightful conditions against the payment of ransom. Last year in this area, this was the fate of more than 120 seafarers and there is no sign of any improvement, understandably perhaps, with the range of problems currently afflicting Nigeria from the delta to the far north of that large country.
It is tempting to compare the Gulf of Guinea piracy with that off Somalia, which was effectively suppressed by armed guards on merchant ships and international naval patrols. But whereas Somalia was a failed state, Nigeria is not and remains jealous of its sovereignty over its offshore waters, a not unreasonable attitude.
What other sovereign state would agree to effectively surrender its sovereign powers, no matter how aggravating the situation might be to those whose ships have been victims of piracy? And compared to what the Nigerian authorities are combating in the north of the country, where hundreds have been killed and kidnapped by Islamist militants, the offshore problems constitute a low-level irritant.
It is nevertheless increasingly intolerable to the international shipping industry and a measure of this impatience is to be found in the recent Gulf of Guinea Declaration on Suppression of Piracy which was signed by no fewer than 99 maritime companies, organisations and flag states, on the day it was launched. Indeed getting together this level of support is a pretty good demonstration of the fact that any patience with the situation has been unequivocally lost.
It appears that any attempts to persuade the Nigerian government to change its stance on armed guards is now regarded as a lost cause, and the Declaration makes it clear that suppression of the Gulf of Guinea pirates is a matter for navies, operating in international waters off this dangerous coast. Can some coalition of governments now step up to the plate and provide the relatively modest rotation of frigates and aircraft which it is believed can keep shipping safe? And can the Nigerian government be part of this strategy, providing the landside logistics and more importantly, the prosecution of the malefactors?

Senior naval officers like to emphasise that the "protection of merchant shipping on its lawful business" is an important and fundamental auxiliary role to that of warfighting. Well, there can be no doubt that shipping off the coasts of Nigeria badly needs naval protection and one can only hope that the strength of feeling represented by this Declaration will register with responsible governments, whose ships, and citizens go in fear of their lives. The authors do point out that the aim is to work with Nigeria and that country will itself be one of the economic winners, if this scourge can be eradicated.
You might also argue that it is pretty sad if the shipping industry has to produce such a statement of the obvious, and that governments around the world have so far been unable to take the protection of merchant shipping seriously. But maybe it is not surprising, with the curious way in which the governance of international shipping has developed over the past half century.
Nevertheless, as we have seen with the pandemic, when the lives and welfare of seafarers have been taken for granted as governments assume that the exports and imports they depend upon will be carried regardless, it is a reasonable question to ask – whether this timely and important intervention will have its desired result? (photo from US Naval Institute)
* Michael Grey is former editor of Lloyd's List. This commentary is published with the kind permission of Maritime Advocate Online.