By Michael Grey*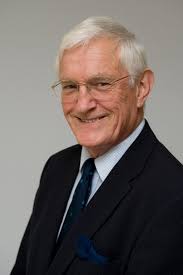 One of my happiest assignments was during the 1970s when I found myself the part-time "Maritime Editor" of the new children's weekly "Speed and Power". It was a wonderful role, with a readership that could be relied on to respond vigorously to just about everything the journalists said in their pages. And one of the very best treats was serving as a judge in the annual competition in which our readers were asked to imagine what transport would be like in the 21st Century. There were prizes, and the brilliant team of Speed & Power artists would work the finalists' entries into illustrations which showed off their designs to their best advantage.
I can recall that in the imagination of our readers, there would be nuclear-powered 20,000 tonne hovercraft roaring across the Atlantic at sixty knots or more, ships built of segments that could swiftly detach themselves when they arrived off a port, leaving the rest of the ship to proceed. With a nod to the environment, (although the religion of environmentalism had yet to be invented) one entry saw a ship dragged along by a series of enormous kites flying in the Jetstream. There was at least one proposed submarine freight carrier – nuclear powered, of course.
I thought back to these innocent times the other day and wondered whether the UK Transport Secretary Grant Shapps might have been one of our readers, all those years ago, after reading his confident predictions of autonomous hydrogen-powered freight carrying submarines soon to be available around these shores. It really should have been the Prime Minister, author of extravagant capital schemes like the Irish Sea Bridge, who would have achieved the maximum attention for this spectacular proposal, but maybe he was busy.
Autonomous 'green' freight submarines collecting microplastics!
There were few politically astute buttons that the freight-carrying submarines did not push. They were to be "powered" – perhaps he really meant fuelled – by "green" hydrogen, there would be no drivers aboard – neatly addressing the HGV driver shortage – while their environmental credentials would be further burnished, as they would collect microplastics as they patrolled our seas. All that was really missing was a pledge that they would be constructed with foreparts of soft rubber, in case of collisions with whales and dolphins. Maybe that will be in the final specification.
We are living in some very strange times and as we gird up our loins for the Great Green Glaswegian Enviro-spectacular in a couple of months' time, there will be plenty more of this stuff. One must hope that the lights all don't go out during the proceedings, should the wind fail as it did the other day and they have to flash up the poor old coal-fired power stations.
If you think about it, it was why the first long range steamships were all fitted with a full set of sails. The Victorians, unlike their 21st century successors, who prefer to listen to activists rather than engineers, weren't stupid.
You probably don't look to Transport Secretaries for sensible words on shipping as they are always far more comfortable talking about trains, buses and aeroplanes than anything that floats on water. But you have to hope that people who are making serious efforts to address the realities of decarbonisation are not put off by this sort of nonsense. Before anything is spent on autonomous submarines it might be worth looking at what the people who do carry freight around these shores are doing to make their ships more sustainable.
Maybe Shapps ought to take a trip on one of the new "E-Flexer" ferries that Stena is putting on the Irish Sea, or examine the actual environmental performance of Cobelfret's latest big ships. He also ought to see what the industry is actually doing in assessing new green fuels such as bio-methanol or green ammonia.
But reality sadly doesn't resonate with the activists among us like something really spectacular, as the pre-Glasgow hype is ramped up and small children tell their teachers they are really frightened of "climate change".  Somebody might tell this politician that there is a bit of a difference between a ship that can carry about seven miles of freight on its decks and some proposal straight out of the Speed & Power playbook.
It was a great magazine, while it lasted. Fuel was still cheap, emissions thought to be harmless and the accent was on speed, in an era of 33 knot Sea-Land SL7s and containerships with multiple engines and a colossal thirst. Happy days.
* Michael Grey is former Editor of Lloyd's List. His latest insightful column is published with the kind permission of Maritime Advocate Online.