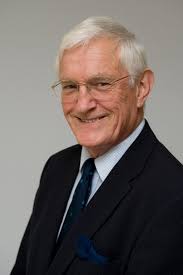 By Michael Grey*
It's New Year's Eve, when people of kindly disposition wish each other the hope that the coming twelve months might be happy, or even prosperous. So let me begin with such a wish for our readers, despite most of the evidence suggesting that much of what made 2021 such a miserable experience may well emigrate smoothly into its successor. But hope, as they say, springs eternal, so we can only hope for the best that the virus, which has caused so much misery around the world, will dissolve its lethal character to become no more than a societal nuisance.
What have we learned during the previous twelve months, beside frustration, impatience and resignation? Something, perhaps, that we can carry forward into 2022 as 2022 evolves?
In our maritime world we ought to focus on the lives lived by the seafaring population, which has kept the blood flowing through the arteries of world trade, but at a pretty awful cost. Amid all the panic and pandemonium in so many of the countries around the world, the ships have kept sailing and the general public has been made more aware of them, perhaps on account of the spectacular blockage of Suez or subsequent supply chain interruptions.
But very few seemed to realise that while the ships indeed steamed on, those aboard them never managed to set foot ashore for months on end, were unable to get home at the end of their contracts, while their reliefs were stuck at home and unable to earn. It was if all the ships that came and went, bringing and taking all the stuff to sustain the world, were operated by robots and without the agency of human beings.
Despite all the earnest injunctions for seafarers to be declared special workers, when it came to the practicalities with obstructive immigration and quarantine officials, it took superhuman efforts by heroic ship agents, welfare agencies and others to mitigate the misery and facilitate crew exchanges, often with fantastic complexity. And with each successive wave of the virus, two steps forward were so often followed by one step back, I'm afraid I got very impatient as our priests and politicians alike would offer prayers and thanks for the brave and selfless health workers, supermarket staff, refuse collectors, bus drivers etc. etc. who were keeping us fed and healthy.
"What about the b…. seafarers, who keep world trade flowing and never get any recognition for it?" I found myself muttering under my breath in church, or yelling at the radio. Perhaps I should have done the opposite – muttered at the radio and yelled in church.
Because we have seen, on so many fronts, that these days policy is so often a reaction to the loud noises made by activists, armed to the teeth with social media and a keen understanding of public relations and the workings of government and law. Wise old buffers used to say that you never get anywhere by diverting from the paths of democratic debate, painstaking research and sober discussion around the proper channels and there was no place for yelling in a decent and civilised advanced society.
Sweet reason doesn't cut the mustard against fanatics
I'm afraid we have discovered that all this well-meaning advice is largely nonsense and that it is the fanatics, who campaign in the most extreme fashion, for every conceivable cause, employing everything from megaphone diplomacy to violence, who tend to get noticed and influence policy makers who themselves court public approval and our votes. From monomaniacal individuals blocking trunk roads and oblivious to any humanitarian pleas, green demonstrators preventing legitimate commerce, to adherents of one particular school of science or academia which will seek to destroy the careers or employment of those of a contrary persuasion, this is indeed the age of the fanatic.
There is no reasoning with these people as they pour their buckets of oil on the pavement outside the IMO building or deface public buildings; the mobs shrieking their abuse at anyone who might disagree with them and extruding their on-line bile. The "science is settled!" they yell, in what must be an expression of breath-taking arrogance, in an age of extraordinary scientific discovery.
And there is no doubting the fact that fanaticism wins, witness the way that democratic governments are increasingly swayed by the noise they hear, and which they believe reflects a majority view. So maybe sensible people in shipping ought to be rather more fanatical in 2022 in supporting causes they believe to be important. Sweet reason, as has been demonstrated, doesn't cut the mustard. (Shutterstock photo)
Michael Grey is former editor of Lloyd's List.This column is published with the kind permission of Maritime Advocate Online.