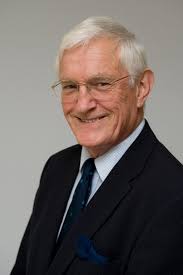 By Michael Grey*
The old ideas are always the best, it is said, and if you are in the mood for cliches, you probably agree that they invariably come around again and again. It is interesting to see the efforts that are being made to "sell" careers at sea and to try and persuade the current workforce that life afloat isn't quite as bad as they think and they ought to hang around, rather than turn their backs on a way of life that has not treated them well in the last few years.
Around the world, there is evidence of a growing shortage of trained seafarers, which should surprise nobody, who has seen how the pandemic has turned seafarers into latter-day Flying Dutchmen, doomed to circle the world without ever being permitted to land on the quay and generally treated as disease-carrying pariahs. It's still going on. Just a few days ago we read about the Stella Maris chaplain in a UK port finding a crew which had been unable to set foot on shore for ten months, while the strange pandemic policies of China are still making life difficult for ships visiting their ports.
Small wonder that shortages are arising, and that seafarers are becoming very much more particular about the contracts they are asked to sign, if indeed they respond to the crewing departments' blandishments at all. You cannot just switch off memory, like a light.
Growing response of maritime employers
We are also seeing a long overdue reaction from the most enlightened maritime employers, who are responding to their labour problems with a degree of sensitivity about life at sea and how it might be made kinder and more attractive. They are showing interest in health, welfare and "wellness" in their workforce, rather than the traditional attitude of "that's the job on offer- just get on with it!"  One might suggest that this is reflecting the attitudes of societies in more developed countries, where the employer wishing to recruit and retain the best will take some interest in the welfare of the individual employee. Realists (rather than cynics) will suggest that they are being forced unwillingly down this road.  But shortages are emerging and sensible employers really have no choice.
It is interesting to see that climate and environmental concerns are causing some governments to reconsider their attitude to coastal shipping, looking at supply chains and crowded landside modes of transport. But it is not always easy just to restart shipping services that have been allowed to decay for decades. In both Australia and New Zealand, they are finding that there just isn't the home-grown talent to crew the proposed services that will take cargo off the roads and onto the sea. There just aren't any seafarers available.
How can life at sea be made better? There is no real mystery about it and one might begin by enumerating some of the things that make seafarers miserable, almost all of which are regularly identified in their "Seafarers' Happiness Indices". Affordable and quality connectivity is available, but needs to be available for all. Lengths of tours are an issue constantly mentioned, while people really don't need to be afraid of the difficulties of finding a new ship if they go home on leave. You can, of course, point to those countries where unemployment remains endemic which obviously remain a brake on any meaningful progress, with plenty of people ashore desperate for any job. That, it might be suggested, sustains the dinosaur employers who don't see the need for change.
Remembering an era of "social ambassadors"
What about this problem of people struggling with mental health and the burden of loneliness, which is reported on far more these days, with tiny multinational crews rattling around in big ships? One of the welfare agencies has suggested the use of somebody aboard each ship being appointed the "Social Ambassador", to watch over the crew and prevent people retreating into misery and loneliness. Now there's an old idea reborn! On the ships I sailed in, such a role was practically the main task of the Junior 3rd Mate, whose reputation would be judged on his success in keeping the crew busy with endless competitions and amusements with the ship at sea, and sports and excursions in port. It was a thankless task, but one which honed officer-like qualities and diplomatic skills.
You will swiftly realise the difficulties in reviving such a role, in ships where there are just not enough bodies for the work that must be done and where leisure time is frequently non-existent. Junior 3rd Mates disappeared decades ago and you have to ask who on earth will be available for this ambassadorial role in a life which has retreated to one of work, eating and sleeping, of solitary watches, and life behind closed cabin doors. If seafarers have any time for leisure, they might just respond to such ideas. But time, in a full-on world of haste and hurry, business and bureaucracy, is the missing component in a life afloat today. (Photo Dreamstime)
*Michael Grey is former editor of Lloyd's List and a past master mariner. This column is published with the kind permission of Maritime Advocate Online.