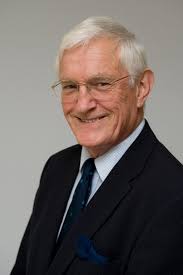 By Michael Grey
Here is a useful motoring tip that you probably will not discover in your service manual, should your new, all-electric vehicle inadvertently burst into flames. While your natural inclination might be to run for your life, it is suggested that the terrifying fire might be smothered in a blanket, or better still, the whole car immersed in a tank of water. I pass on these hints from a communication by Stream Marine Training, which, recognising some of the risks that are being run by seafarers and others involved with the new generation of lithium-ion batteries powering cars, is offering a two-day training course on firefighting. It would be worth checking out.
People don't realise how dangerous these batteries are, with a particular risk being the "thermal runway" caused by the entire battery package overheating. And with very many more of these electric cars appearing, as we transition from hydrocarbon fuels, it would appear that it is something that the vehicle carrying sector badly needs to understand.
As this was written, salvors were getting to grips with a raging fire aboard the MOL car carrier Felicity Ace which had been abandoned by her crew some 90 miles south-west of the Azores on a westbound voyage to the US. She had sailed from Emden fully laden with a cargo of 4000 export cars, which included Bentleys, Porches, Audis and VWs. And while it would be speculation at this stage to blame the blaze on car battery ignition, it is a reasonable assumption that much of the load will have been electric vehicles. These, it has been found, burn with a ferocious heat, which within the enclosed decks of a car carrier would have been exceedingly difficult for the crew to fight. Nobody, surely, could blame them for the decision to evacuate, leaving the problem to the better equipped salvage professionals.
In all the enthusiasm for our zero-carbon future and a world powered by electricity, it is perhaps understandable that the less desirable characteristics of cars driven by batteries are skirted around in the sales material. But we have already had quite serious accidents caused by the tiny batteries in laptops or mobile phones going up in flames. It doesn't happen very often, admittedly, but as the batteries get bigger and more powerful and they spread around the world, it maybe is something that more people ought to be aware of.
Tony In't Hout, the director of SMT, which is offering the training courses in Glasgow, points to the hypothetical horror story of a ferry cardeck in which a hydrogen truck, an aluminium battery car and an LNG powered vehicle are stowed adjacent to one another when a fire breaks out. "What should the crew do in that scenario?" he asks. Actually knowing more about these risks would seem to be a useful investment, even if your first instinct is to abandon ship.
Growing list of battery-related casualties
I can recall talking to a classification society surveyor who had been studying some of the risks of our electric future, and he was very concerned about the colossal heat generated should a battery ignite and how this could be safely isolated and contained. He was thinking about the new generation of battery-powered ferries, which are relatively few in number. A whole population of battery powered road vehicles is a very different proposition that now faces ship operators, who are going to be carrying more as cargo. It is also worth reminding ourselves that unit for unit, these battery-driven vehicles are very much heavier than petrol or diesel fuelled vehicles, which has serious implications for the vessel's stability, or even capacity.
But it doesn't need a lithium-ion battery to start a serious fire on a ferry or vehicle-carrier as a list of bad casualties which have been attributed to vehicle electrics grows ever longer. Several have resulted in the loss or CTL of the ship, as a gutted car carrier is fit for nothing but the scrap heap. There has been no shortage of helpful advice from administrations, class, P&I and other experts, including the need to disconnect batteries before the vessel sails and the requirement to take special care with used or damaged vehicles. But you won't do this on a ferry, where you have to rely on a good fire-fighting system and a well-trained crew, and then have to put up with truck drivers who will try and sleep in their cabs and ill-maintained vehicles.
This is also being written while other salvors are trying to control the raging inferno that has spread the whole length of the Euroferry Olympic aboard which a truck caught fire in the small hours on her passage to Brindisi from Greece earlier this month. Nearly 280 people were evacuated from the ferry, but some 11 were still missing. Was that started by electricity? Looking at the video of this conflagration, it will be difficult to establish. But with an estimated $750m of charred luxury cars still blazing in the Atlantic, you have to wonder what hull and cargo insurers make of it all. And if I get around to buying an electric car, I shall make sure that I have an enormous tank of water on hand.
(Photo courtesy of the Portuguese Navy)
Michael Grey is former editor of Lloyd's List. Published with the kind permission of Maritime Advocate Online.